BRAVO, excellent work there bro.....what a big difference and a whole new guitar, Congrats!!
___________________________________________________________________
"I'd rather make you happy.....than piss you off"
Great Deals with rtcook, Charvey712, menace, skydive69
---
KickstartMyHeart

Kramer Kingpin
Posts: 4108
Joined: Fri Jul 08, 2016 9:38 am
Looks good. When you install the clamping blocks correctly it will look even better
.
Practice cures most tone issues.
_______________________________________
Great Deals with MrWhipper, JoeyM, Del Hudson, skydive69 and Kramer Classic I
---
Too late, it's gone
'83 Pacer Special, Spiderweb
'85 Retta, Black
'86 Retta, White
'87 Retta, The Fly
'88 Retta, Guitarship
'14 Pacer Classic, white, modded
---
marsmountain

Kramer Maniac
Posts: 681
Joined: Sat Jul 30, 2016 11:40 am
Damn!!! And I just finished it this weekend.
1987 Kramer Baretta II
Kramer Ferrington Tele
Kramer Baretta Special (Floyd Mod)
Kramer D-212S Acoustic Electric
"Kramer" Mick Mars GGG Tele (MarsMountain)
"Kramer" Mick Mars Mirror Top Tele (MarsMountain)
"Kramer" Firebird (MarsMountain)
"Kramer" Flying V - N2 (MarsMountain)
---
Charlie Fandango

Kramer Maniac
Posts: 125
Joined: Fri Jul 08, 2016 11:22 pm
Nicely Done!
For a budget priced guitar it certainly has the allure for the coveted OFR bridge upgrade. With all the superstrats on the market today, this is the one guitar that just does not look complete without a Floyd Rose.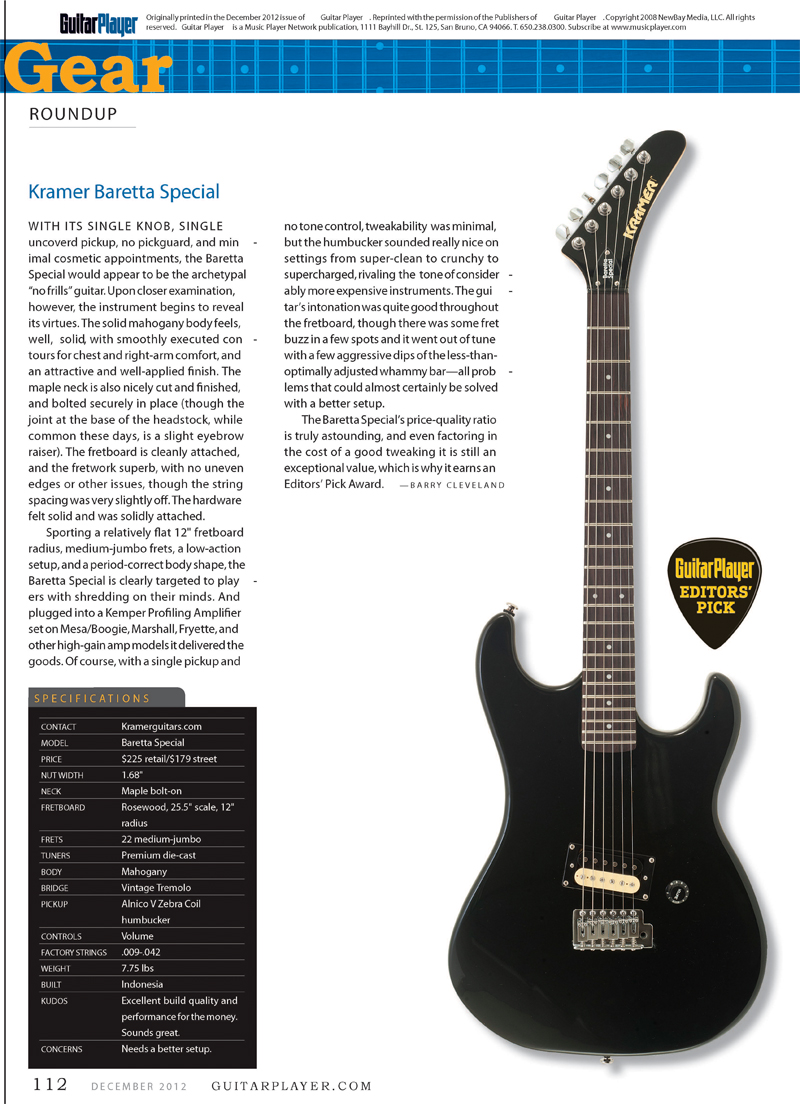 Cheers!
- C F -
---