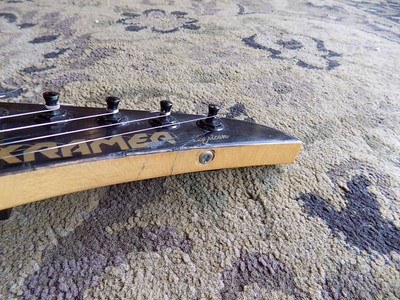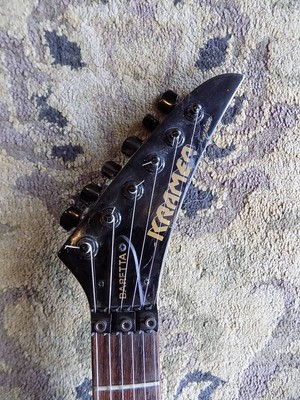 But let's face it, someone buys a Kramer b/c it has a Floyd.
---
KickstartMyHeart

Kramer Kingpin
Posts: 4011
Joined: Fri Jul 08, 2016 9:38 am
Regarding the structure of this not-very-clean-break this is a great job
.
The screw takes it a bit too far, tho. Either he didn´t trust the glue or this is some magical sutain enhancer
. He could have sunk and than dowel it
.
Practice cures most tone issues.
_______________________________________
Great Deals with MrWhipper, JoeyM, Del Hudson, skydive69 and Kramer Classic I
---
Just a mm deeper and it could be closed with filler... "almost there" kinda.
---
Remove screw, redrill , glue in a dowel. One could even replace it with a plug to get the grain matched as close as possible.

Then again...she's still alive and I think it's appropriate to say "screw it, just rock that bee-atch"
I don't usually find a use for this smiley
, but I like so there you have it.
Steve B.
---