I give you a Baretta (I hope it is really a Focus!) with a swimming pool rout! no pickguard will fit this model – the volume pot would at least need an extra long shaft – but who cares as long as it was once a Kramer, right?
http://www.ebay.com/itm/Kramer-guitar-b ... 2578705571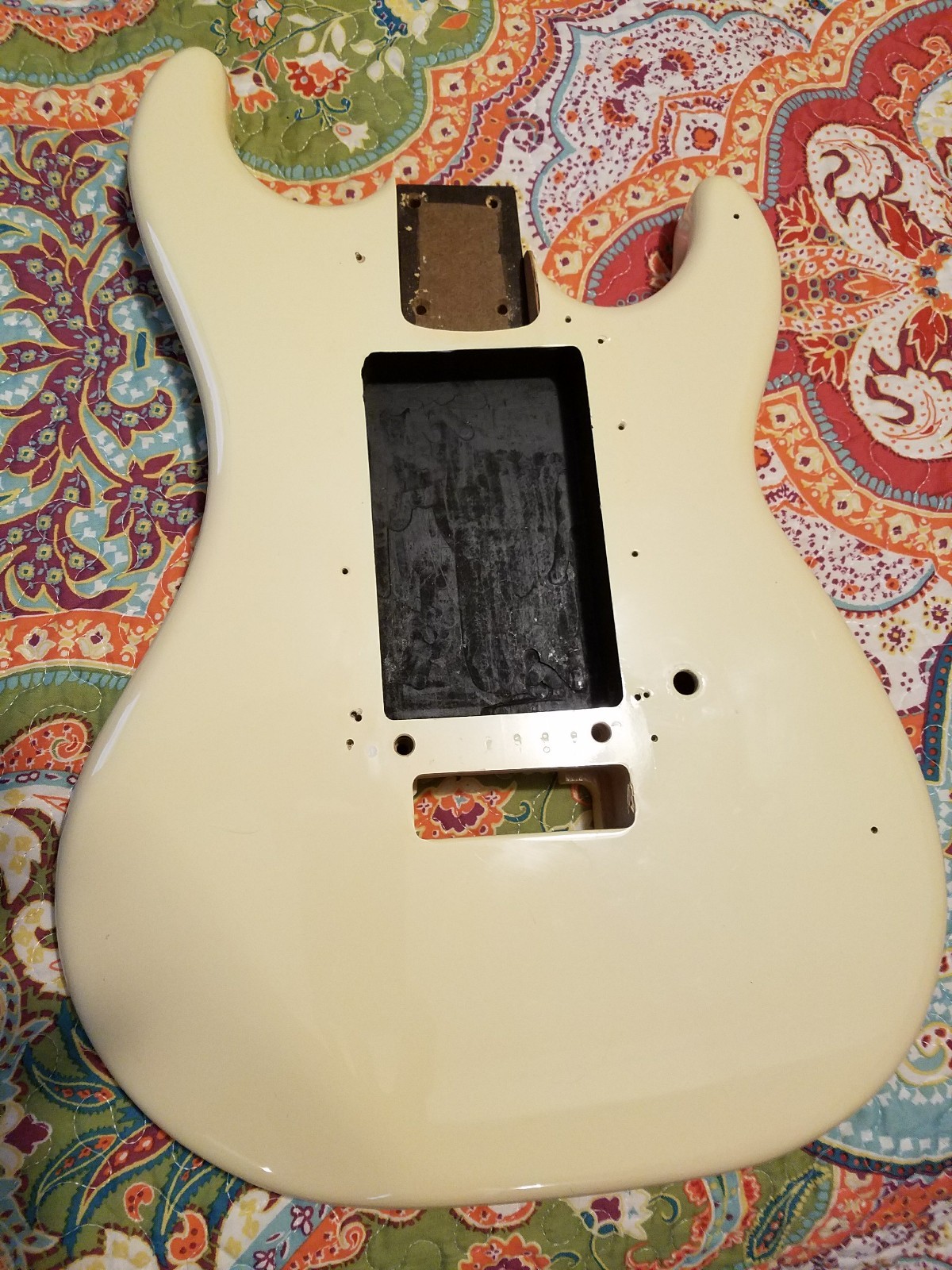 What an abomination!
The whole thing is crowned by this sentence:
"Neck screw holes will not line up with american Kramer neck but i am including Kramer neck plate you can drill your own in the neck"
That makes absolutely no sense. The seller is of course trying to hide the fact that the neck holes in the neck pocket have been redone, and will graciously include a neck plate that doesn't fit. At asking price it is almost worth it for the neck plate.
So, basically, here is a Kramer body routed for a pickguard that doesn't exist, and for an unknown neck plate whose identity is unknown, but definitely is something else than what is included. but hey, it is still a Kramer!