NBD ... arrived just hours ago. Sometimes its the strange things that appeal to me, and this is one of them. Its not an expensive guitar, this one is Korean but assembeled in Asbury Park, NJ .... seems like this area, of this state, was unlucky juju for several guitar manufactures back in the day.
I did not want to post this in the lumie section, out of respect to our lumie forum brothers, as there is no comparison to our beautiful Kramer metal neck guitars and Basses. However, there is deep history between Kramer and the maker of this brand.
If you have never seen one before, its a VACCARO V2 X-Ray in a hard to find five string, w/ 2 "J" style single coils...ala Jazz Bass. Not much info to be found on the web, since they were only in production from 1998-2002, when they too had to close its doors. I was very fortunate to run across this and drop the hammer.
The condition of this Bass, as I opened the case, really sup prized me...does not show much wear, and cosmetically very clean, and un-molested! Pictures were taken with no clean-up work done, and still presents itself very well.
Since I have not even fired it up, I'm not sure if it will remain stock, or if I'm going to have to violate her (more later). I do know that the moment I rapped my hands around the neck, all was going to be good....very slim neck, and just felt nicccce!
Any more info would greatly be appreciated...most of my questions regarding tone and hardware will be answered ... after I have time to put her on the table for an in-dept look.
Some Porn for your viewing pleasure...
[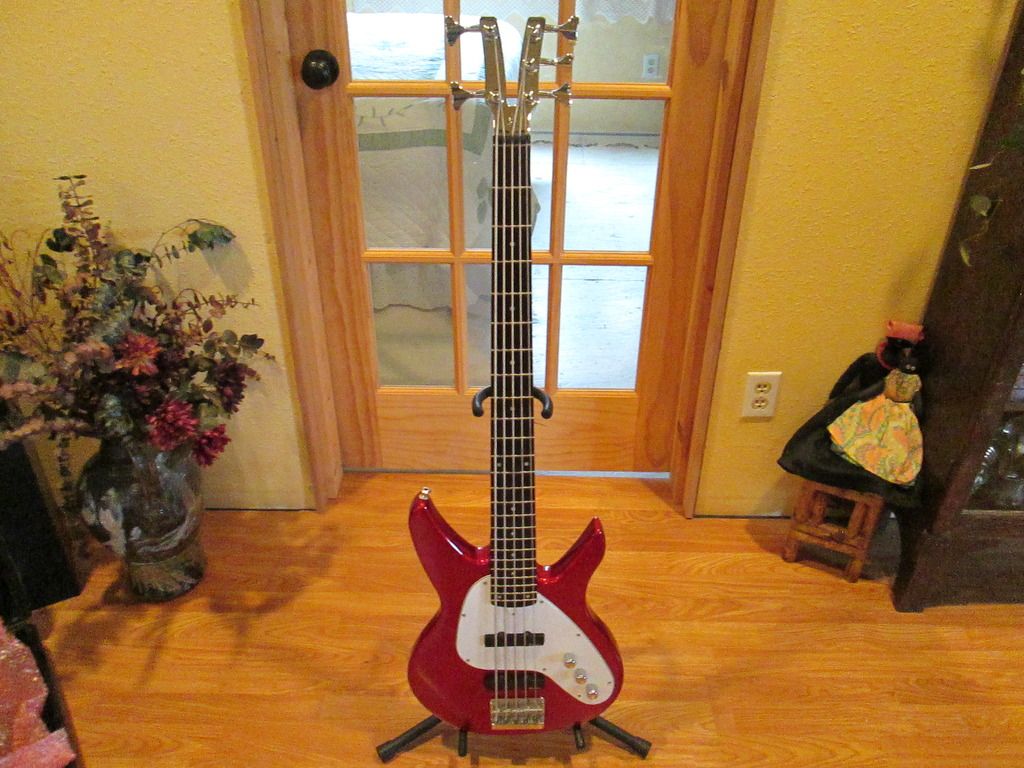 *]
[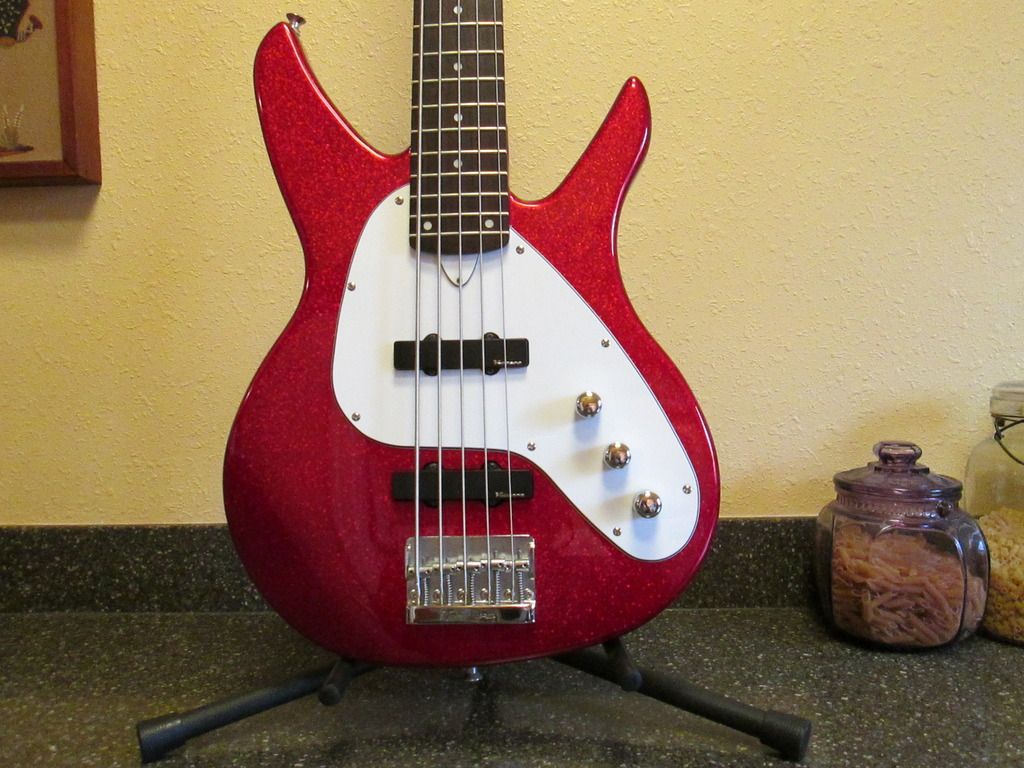 *]
[
*]
[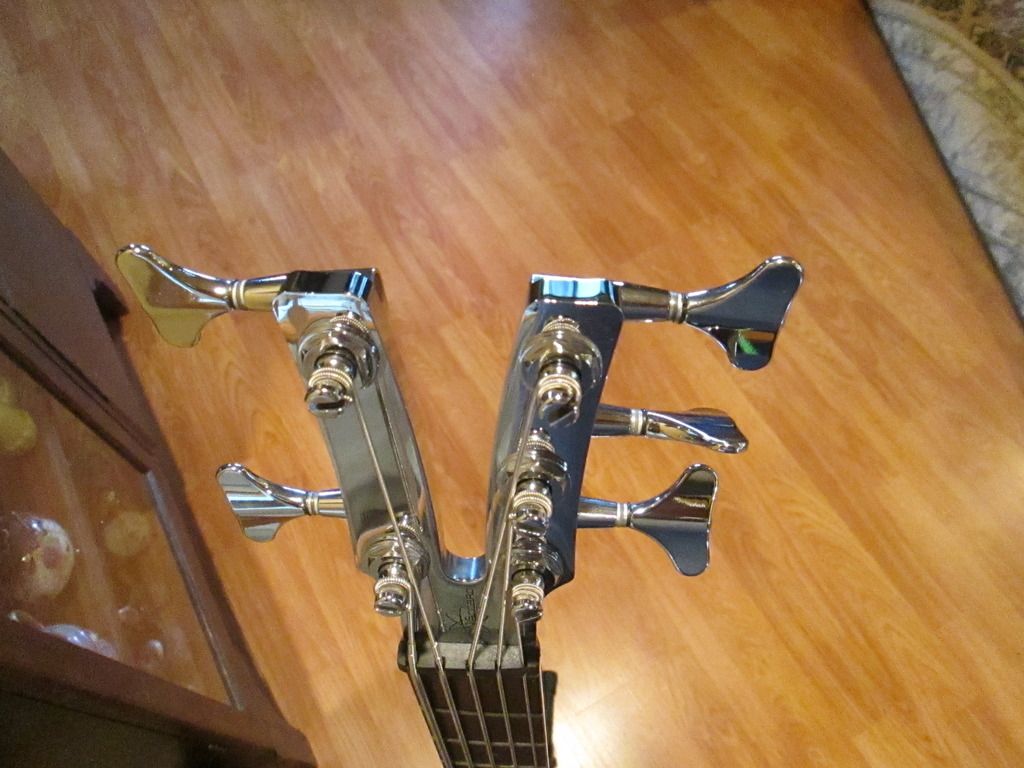 *]
[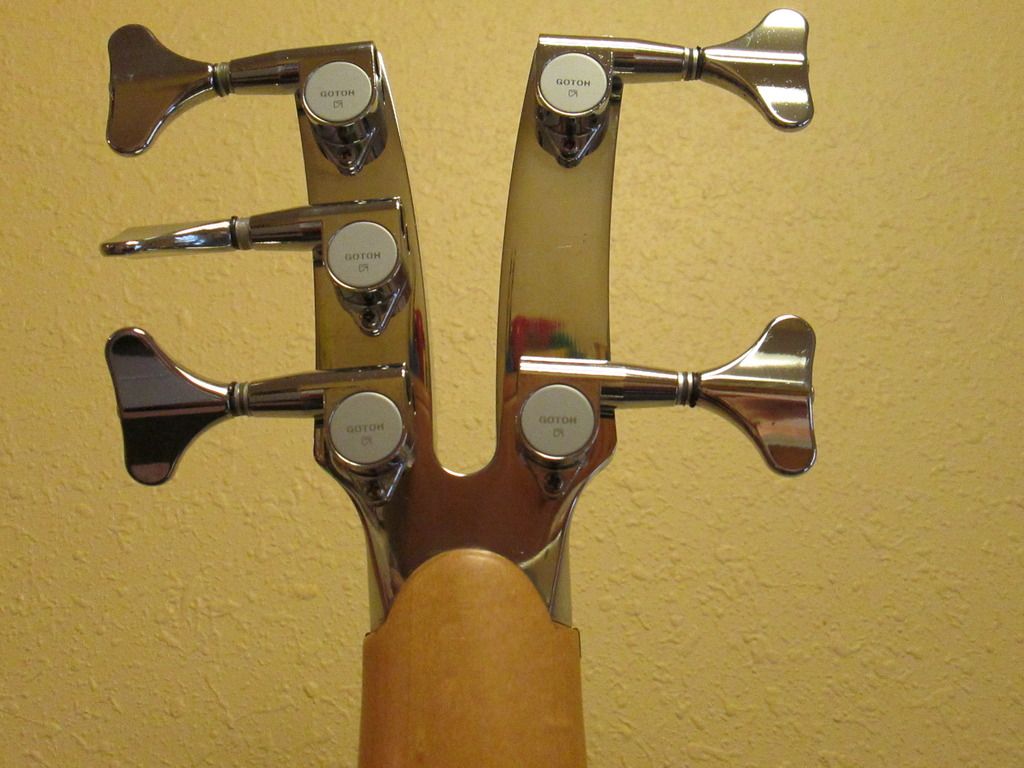 *]
[*
]
[*
]
[
*]
[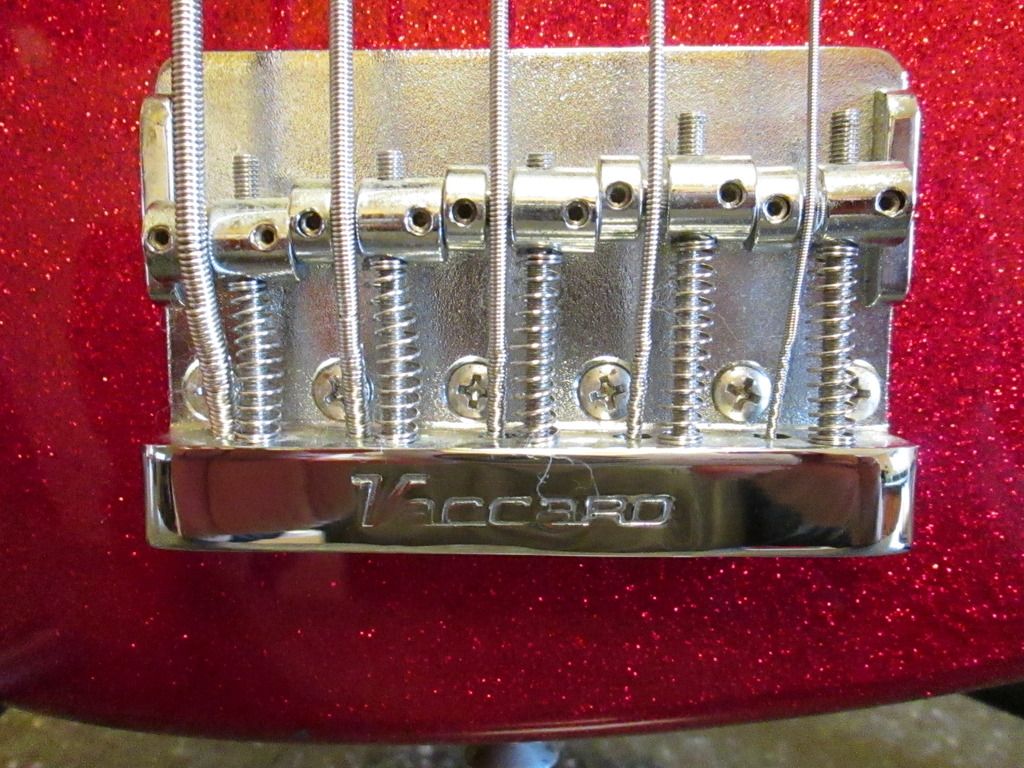 *]
[
*]
[*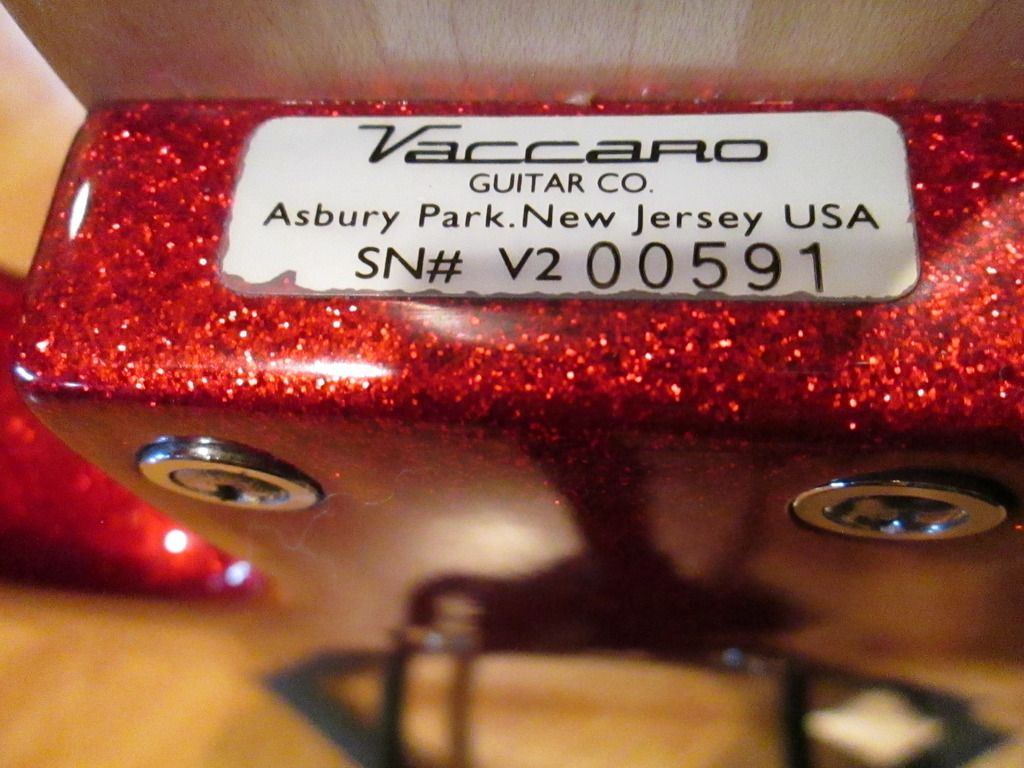 ]
[
*]
[*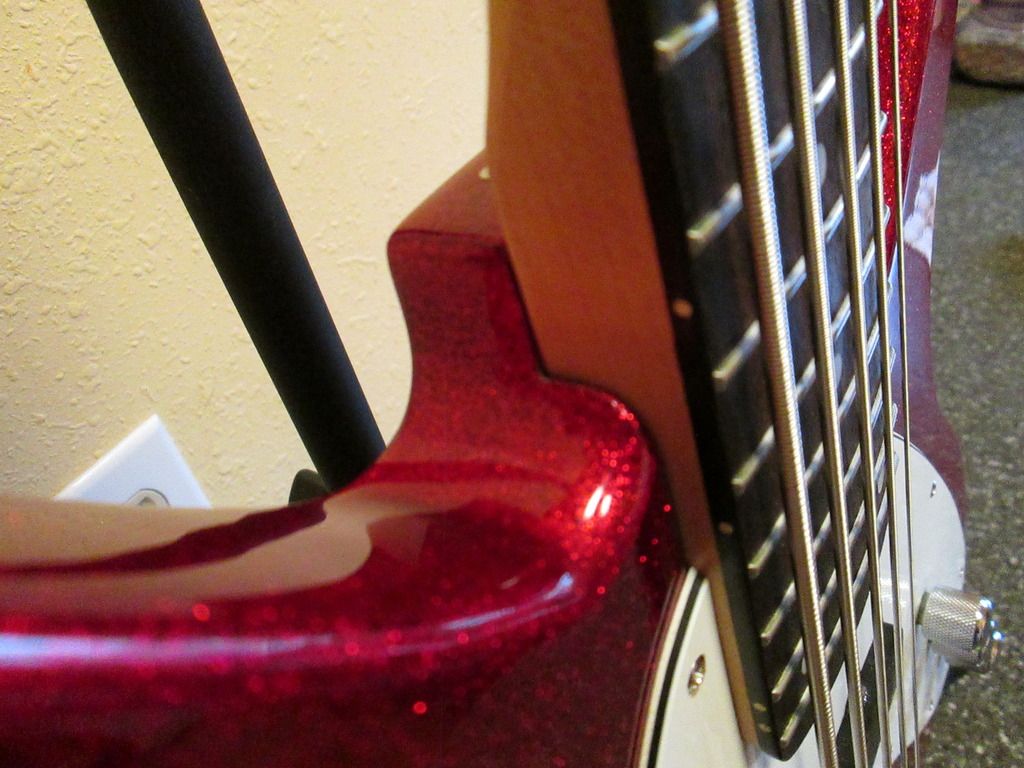 ]
[
*]
[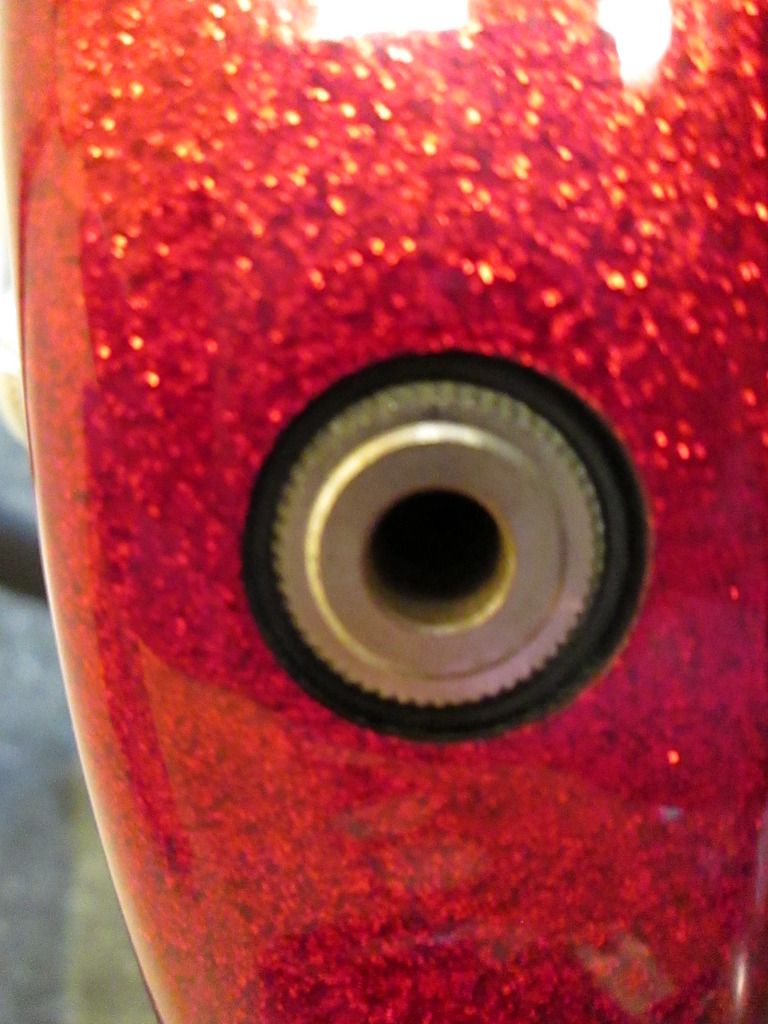 *]
[*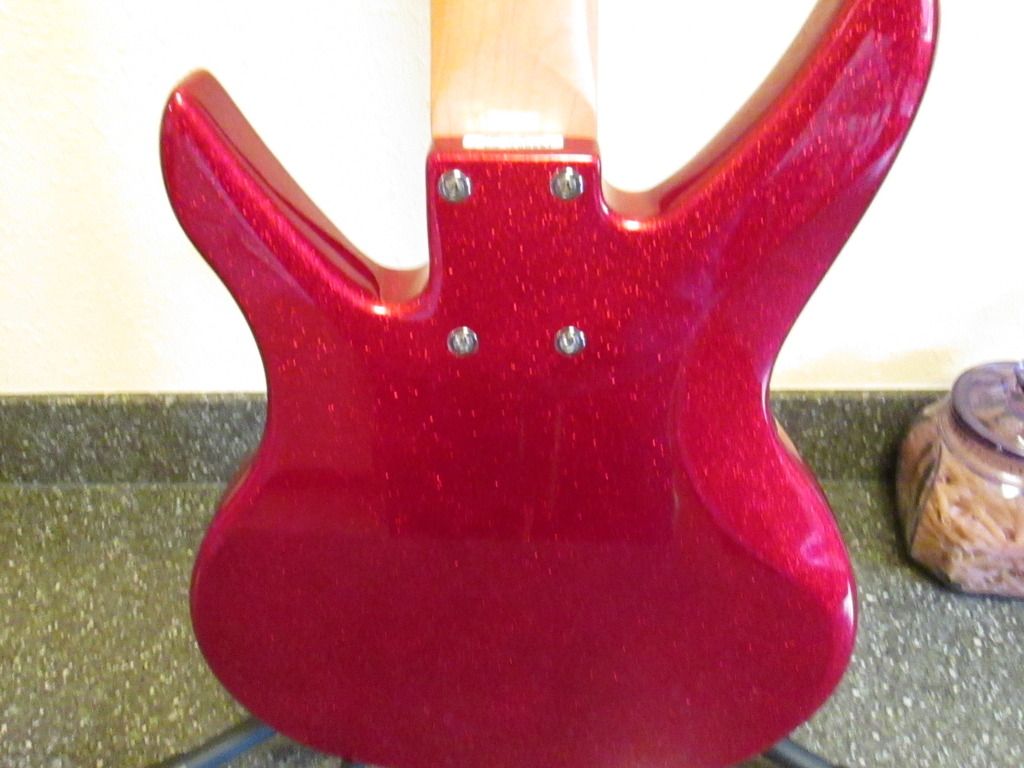 ]
This one sports a 24 fret Rosewood neck (Korean), you usually see only the 22 fret versions..."American Versions" are even more expensive, sporting the nicer inlays on the neck and "Ebonol" fretboards.....and again, not many 5'ers